Create your own lighting design for your garden and pond in 5 Easy Steps! With DIY MegaStore's exclusive Pond lighting kit bundles, due to its unique 12 Volt low voltage system design and using LED spotlighting with simple plug and screw connections, you can 'Do It Yourself' safely and easily.
Steps
1. Locate where you want your LED spotlights,
2. Connect LED spotlight bi-pin plug to Splitter,
3. Connect splitter bi-pin plug to photocell sensor,
4. Connect sensor bi-pin plug to 12V Transformer and finally,
5. Connect Transformer to your 240V external power point.
Not only is it simple and safe to install, it is energy efficient with more than half your energy saved compared to traditional incandescent or halogen 240V lights.
Typical set up below.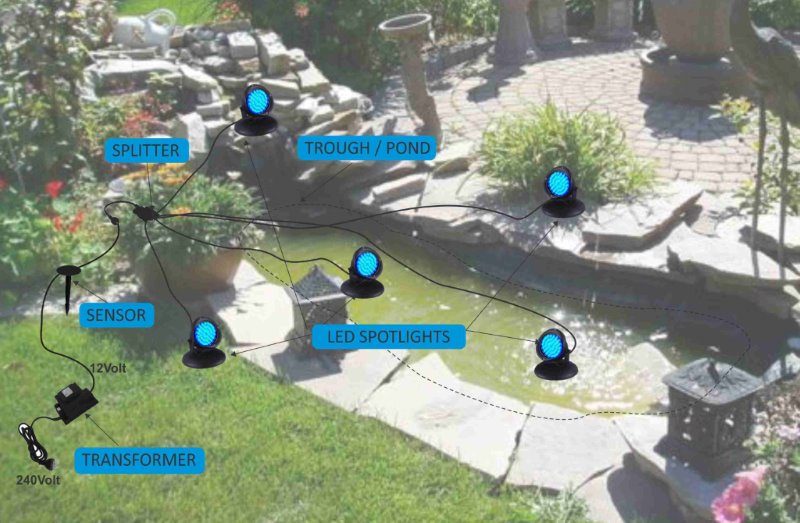 Recent Posts
To a person who is not familiar with stainless steel, visually, the difference between 316 grade of …

AS ANY OWNER OF PONDS WILL TELL YOU - THE MOST DIFFICULT THING IS KEEPING IT CLEAN AND HEALTHY ALL Y …

The benefits of a Water Feature in your home or garden are many.Some reasons are Aesthetics - a we …